ENYIOMA OHAFIA INTERNATIONAL LADIES ASSOCIATION HOLDS NATIONAL INDUCTION/GENERAL MEETING, Music Launch & Women Rehabilitation Centre Project…Dec. 30th, 2023 @ Blue Spring Hotel, Ebem Ohafia.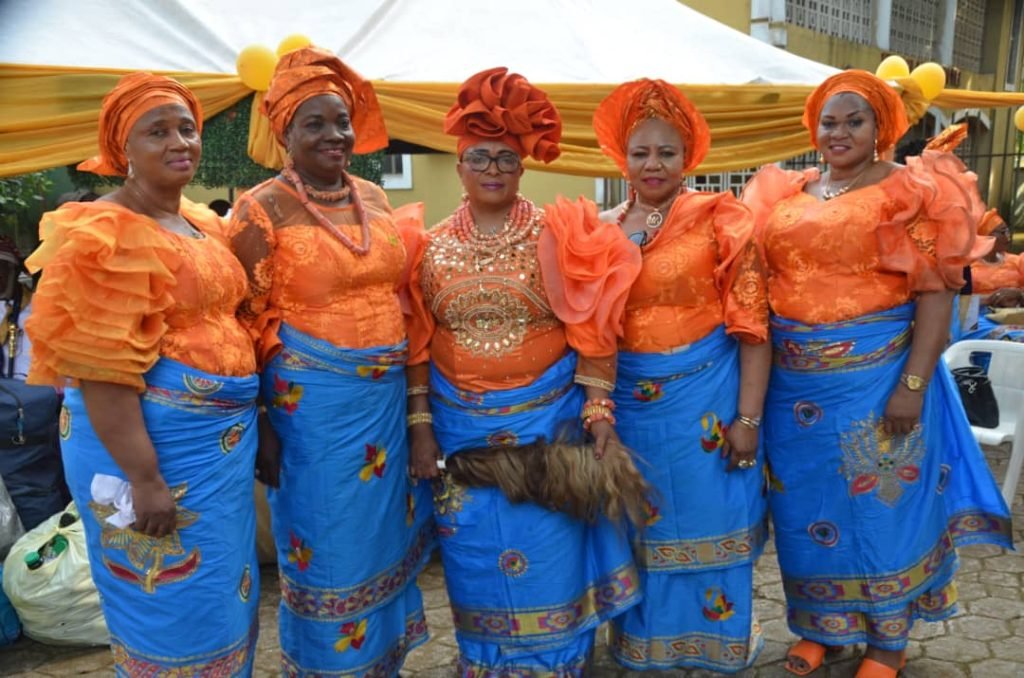 Enyioma Ohafia International Ladies Association is poised to make a bold statement in glamour this Christmas Season with their National Induction and general Meeting. The Climax of the Christmas event which will hold on 30th December, 2023 at Blue Spring Hotel Ebem Ohafia will be the Launching of the Enyioma Music and the building of the Women Rehabilitation Centre.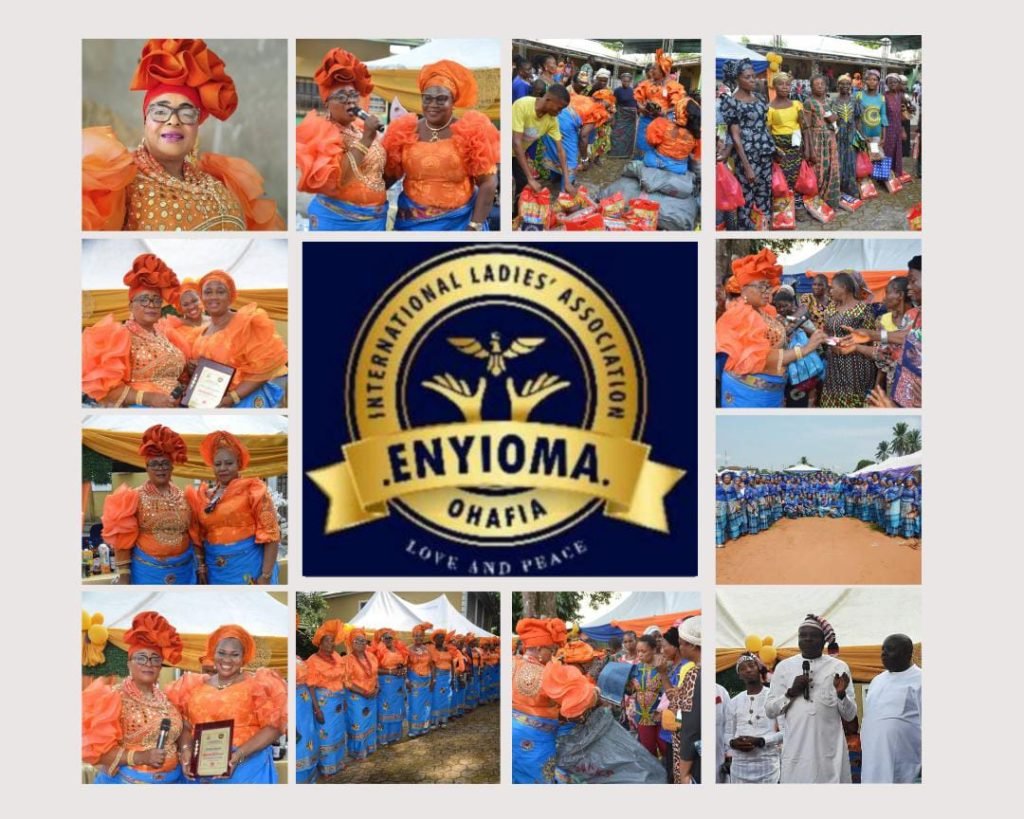 The Abia State Executive Governor Dr. Alex Otti is expected to grace the event as the Special guest of Honour and his Deputy Engr. Ikechukwu Emetu as the Chief Host. Other top Government functionaries expected at the event are Chief Ibe Okwara Osonwa(Member Representing Arochukwu/Ohafia, Federal House of Reps), Hon. Kalu Nwoke(Etiokwe), Member Representing Ohafia South in Abia House of Assembly. Also expected to grace the event are the clergy, Ohafia Monarchs/Ndi-Ezie, Philanthropists, Business Moguls, Top Politicians, and many other eminent sons and daughters of Ohafia, Abia State and Nigeria.
The Association is formed exclusively for non-profit
and charitable purposes and the objectives of the group shall include, but not be limited to, the
following:
a) To benefit and see to the general welfare of its members and the community
at large.
b) To promote culture and cultural interests as well as safeguard the community.
c) To Encourage and promote Ohafia dialect and other indigenous languages in
homes.

d) To promote and see to the development of family values and also see to the
Ohafia women's (including other interested women) interest especially in the
areas of social welfare, education, technology, medicine, agriculture and
security.
e) To attend to the needs of the under privileged, motherless, widows and
challenged persons.
f) To Organise and hold outreaches, workshops, seminars as well as skill
acquisition programs for the women, youth and children in the society.
g) To support women in leadership roles.
h) To promote, coordinate and organize charitable activities for the advancement of health and education of Ohafia indigenes.

i) To promote advocacy for abused and neglected children;
j) To recruit volunteer advocates, counselors, Solicitors and to provide such
training and education for such volunteers to assist them in representing
children in cases of abuse and neglect, actions with regard to juvenile
delinquency and in such other court proceedings in which children are needy
of representation, by providing appropriate investigative, advocacy, counseling
and monitoring services.

k) To print, publish and circulate such magazines, books, notes, newsletters,
periodicals and other publications as may deem necessary and conducive to
disseminate useful information for the advancement of the community.
l) To engage in any other legitimate activities that will impact positively on our community and members.