Breaking 💥
Minister of Works, Sen. Engr David Umahi (CON), has urged civil servants to key into his agenda of providing quality infrastructure for the country, warning that no civil servant has capacity to frustrate his efforts.
The minister, who warned that his file should not spend more than two hours on the table of any official of the ministry, said he was determined to instill discipline and hard work in the system.
He said, "No civil servant has the capacity to frustrate me. You can't keep my file in your office for two hours. You can't try it," stressing that he was not answerable to anybody but the Almighty God and President Bola Tinubu.
Umahi while inspecting the Abuja-Lokoja road, alongside the Governor of Kogi State, Yahaya Bello, said he was not satisfied with the work on Jamata bridge, near Lokoja, saying the area was flood prone but the ongoing works did not take that into consideration.
"We should have designed a road that takes care of the flooding. I blame the designers of the road and we are going to recommend a flyover of 1.6 kilometre along the flood area," he said.
The minister also urged contractors to review and redesign roads that will have concrete pavement, saying they were durable, irrevocable and are 50-maimtenance free.
He, therefore, urged contractors to bring their quotations for concrete roads.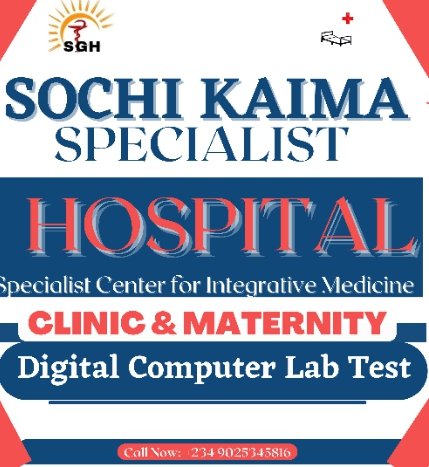 DIFFERENT AND UNIQUE……
HELP HAS COME!
DO YOU KNOW THAT OUR RADIONICS COMPUTER DOES THE FOLLOWING?:
Diagnose all Imbalances In Your Body System like The Respiratory, Cardiovascular, Digestive, Skeletal, Reproductive, Nervous, Excretory and Urinary?
Discover Blood diseases like Leucaemia and Other Malignant Diseases At Their Incipience?
Check and Test For The Functional States Of The Liver, Heart, Kidney and Lungs, Hormones and Other Body Fluids and Organs using a blood spot or hair strands as witness or specimen samples?
*Selects, the appropriate Homoeopathic Remedy for your perculiarity?
Broadcasts Treatment To Someone Not Within Physical Reach through "Remote healing method
Treats The Whole Being and Not Just The Disease?
These and Others makes Sochi-kaima Homoeopathy Hospital different From Both The Conventional and "Traditional" Herbal Clinics.
We Are Professional Homoeopaths….Try Homoeopathy, Visit us @Sochi-Kaima Hospital
2, Ọmụma Road, Mgbidi, Oru West LGA, Imo State.
TEL: 09025345816
According to him, concrete is the key because it can withstand all types of stresses imposed upon it.
"All we need to do is to change our ways of index. If we are making 100 percent profit in a project that will last 20 years while don't you make a smaller percentage in a project that should last for 50 years and less maintenance," he added.
Umahi also said modern technology and innovation used in the advanced countries would be deployed to Nigeria.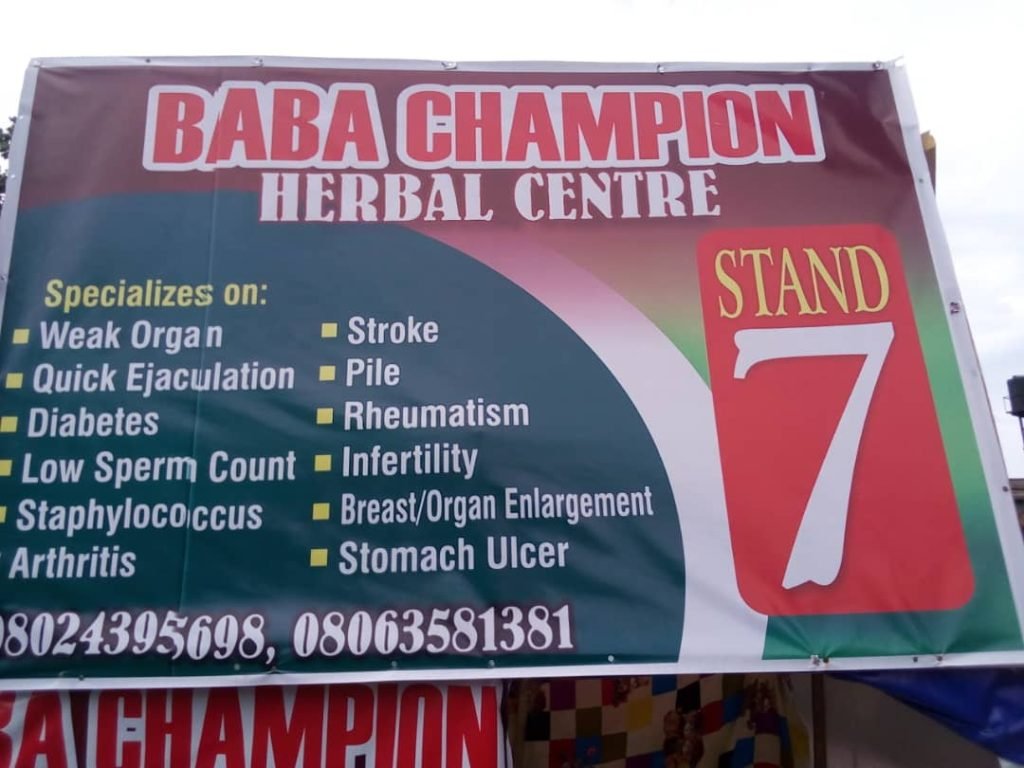 He said, "How do we bring solar light especially in various areas where there is no sun? So that we can have light on our roads. Mr. President has directed that we must bring confidence to our people in the use of our roads, 95% of kidnapping occur along our highways, we must begin to think how to bring back our people to confidently use the roads.
"I can assure you you'll make good profit working with me on this platform and be happy because when you are happy, that's when the people will be happy. We are going to bring a number of innovations, technically, you know it much better than me, I'll just have to borrow your brains to perfect your wisdom and knowledge.
"He has told me that we have to bring back Nigerians on the road so that mining can thrive, transportation of petroleum products can thrive, agricultural produce and commerce can thrive.
"For me, no project should run beyond two years so we can make adequate funding of the phase in the first 2 years of our budgeting."