Chief Eme Uche Onu(President, Mben Political Assembly), Dr. Uduma Nnate(DG, Abia North Political Projects) and Others Receive Special Performance Awards At the Ohafia Home Coming 2023 Event.
The Event which took place at Bluespring Hotel Ebem Ohafia on Nigeria Independence Day Anniversary 1st October, 2023 had in attendance prominent Ohafia Sons and daughters from different parts of the world. Chief Eme Onu Uche was presented an Award As Community Leader Of the Year 2023 While Dr. Uduma Nnate was presented Award As Journalist Of The Year 2023.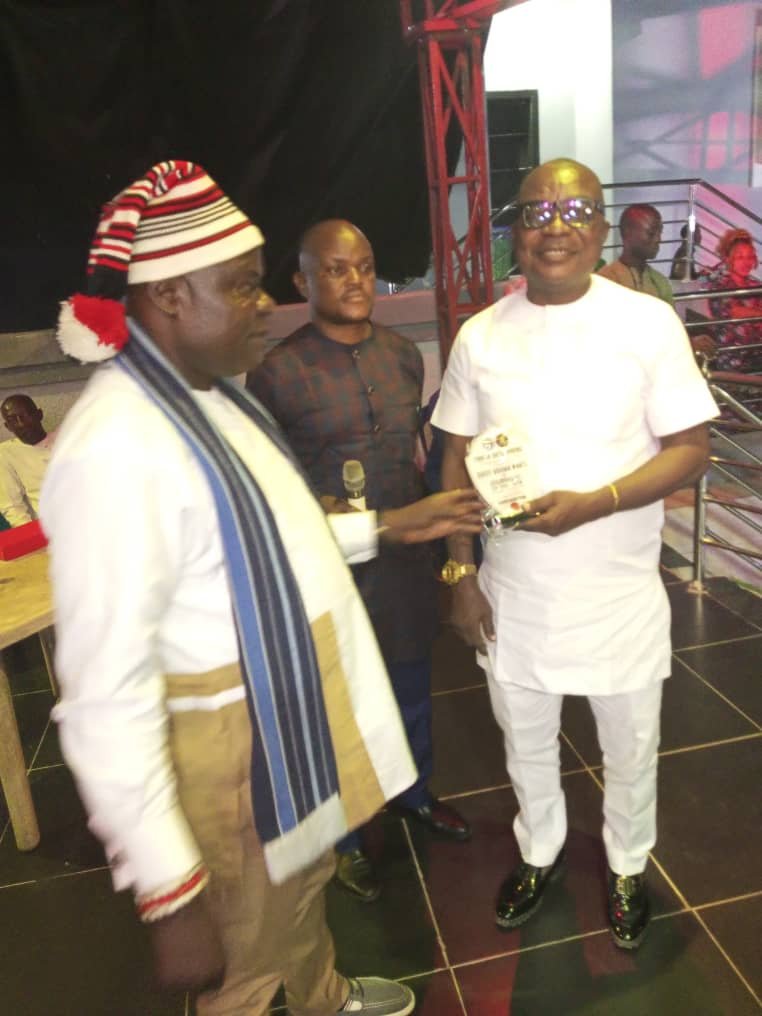 Presenting the Awards to both Chief Eme Uche Onu and Dr. Uduma Nnate, Dr. Kalu Ogba(Ezieogo, Amuma/Ezie Agba Ohafia) extolled the contributions of both great sons of Ohafia in Community development and especially the roles they played redirecting and building platforms that enlightened, reawakened and built the needed synergy for Ohafia clan Politically during the just concluded 2023 elections. He ended by saying the Awards are well deserving of both Sons.
The Event produced also the most beautiful girl in Ohafia and several other Awardees.
Details coming soon