GOV OTTI OFFERS SUPPORT TO FEDERAL MEDICAL CENTRE, UMUAHIA, EMPATHISES WITH PATIENTS
Brimming from the successful launch of the anti-crime special force, Operation Crush, Abia State Governor, Dr. Alex Otti, OFR, has promised that the state would support the Federal Medical Centre (FMC), Umuahia, complete its new Accident and Emergency Ward.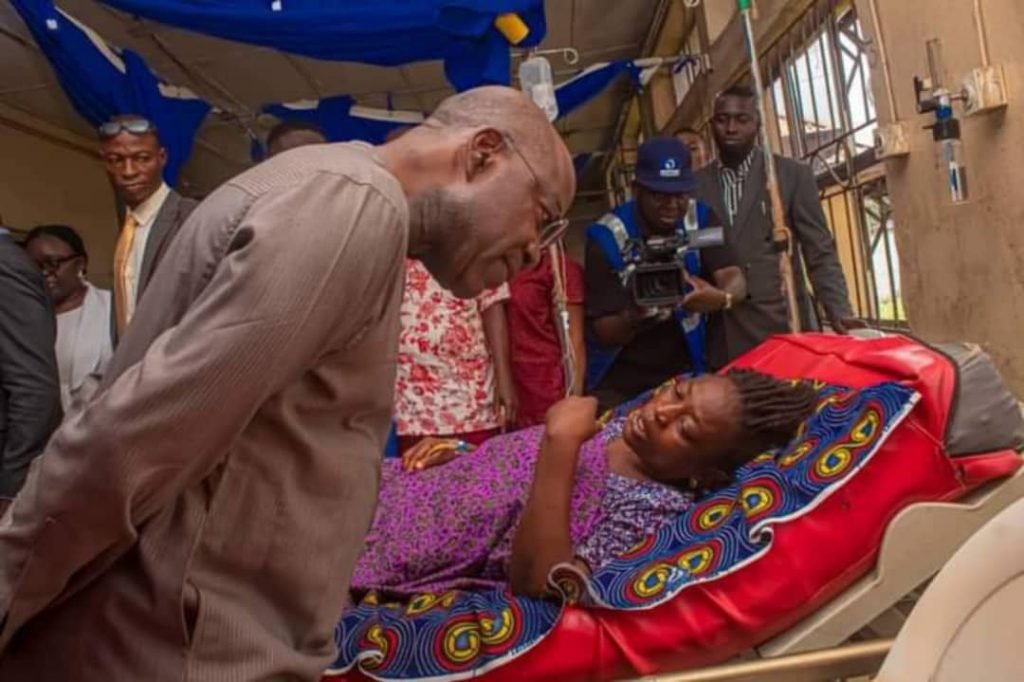 Governor Otti disclosed this when he met with the Medical Director of the Federal Government's hospital, Prof. Azubuike Onyebuchi, on Tuesday, while on a brief stop over at the facility.
The current A & E Ward is smaller and said to be ill-equipped to handle the large number of patients that are daily admitted to the facility, hence the construction of a new wing where work is ongoing.
The FMC Umuahia is reportedly about the only functional public medical facility in Abia State to manage cases of emergency and other secondary and tertiary health cases.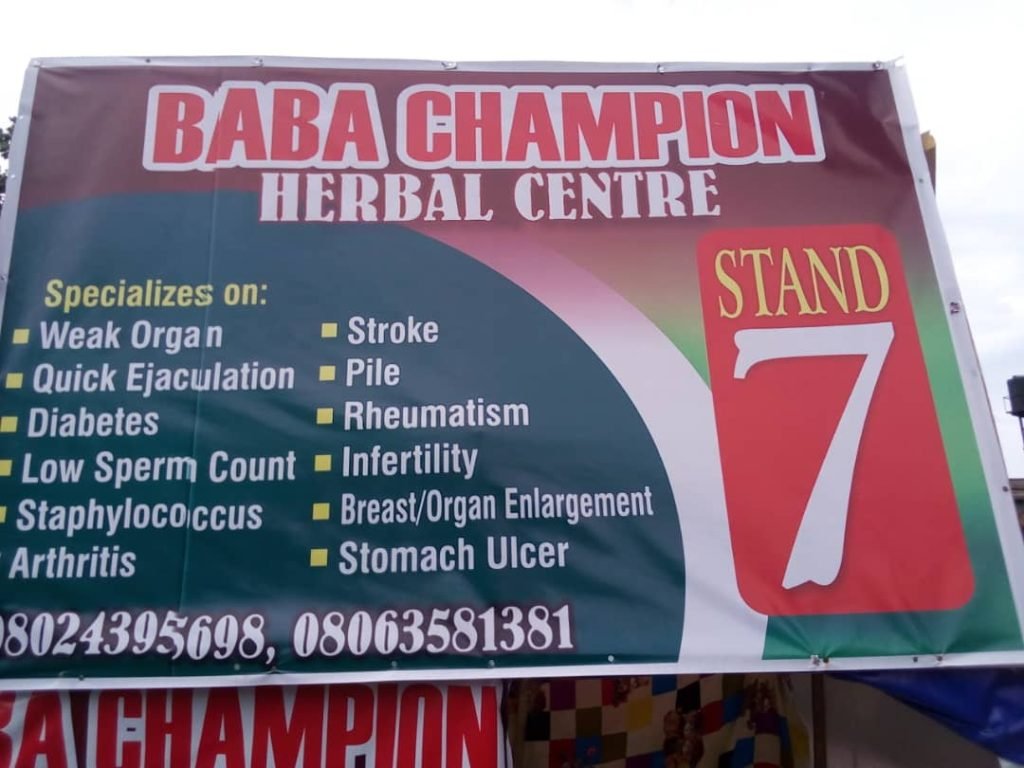 Governor Otti used the opportunity of his visit to the hospital MD to empathise with patients receiving treatments for various cases.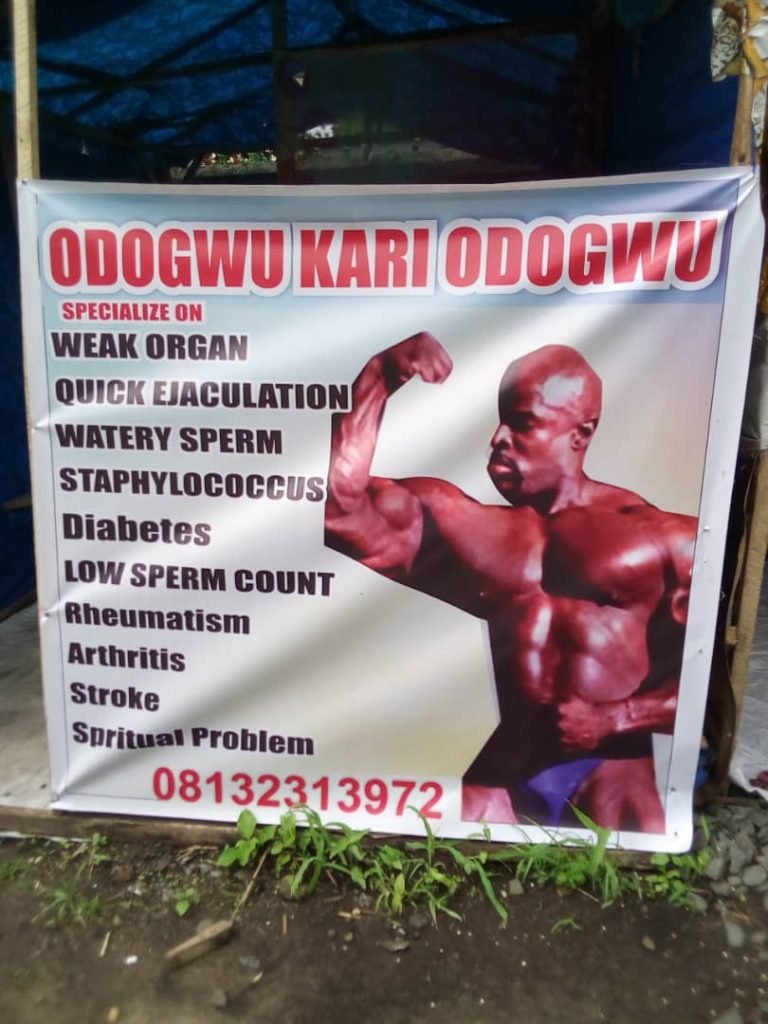 He promised that he would personally foot the bills for the patients, some of who were lying critically ill, at the time of his visit.
Prof. Onyebuchi thanked the Abia Governor for his visit and warm heart, describing both the offer of support to the establishment and footing of the medical bills of the patients as unprecedented.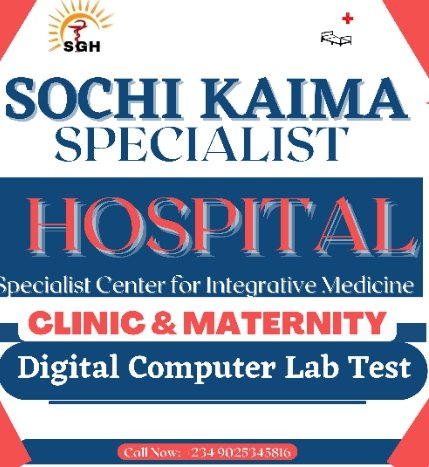 DIFFERENT AND UNIQUE……
HELP HAS COME!
DO YOU KNOW THAT OUR RADIONICS COMPUTER DOES THE FOLLOWING?:
Diagnose all Imbalances In Your Body System like The Respiratory, Cardiovascular, Digestive, Skeletal, Reproductive, Nervous, Excretory and Urinary?
Discover Blood diseases like Leucaemia and Other Malignant Diseases At Their Incipience?
Check and Test For The Functional States Of The Liver, Heart, Kidney and Lungs, Hormones and Other Body Fluids and Organs using a blood spot or hair strands as witness or specimen samples?
*Selects, the appropriate Homoeopathic Remedy for your perculiarity?
Broadcasts Treatment To Someone Not Within Physical Reach through "Remote healing method
Treats The Whole Being and Not Just The Disease?
These and Others makes Sochi-kaima Homoeopathy Hospital different From Both The Conventional and "Traditional" Herbal Clinics.
We Are Professional Homoeopaths….Try Homoeopathy, Visit us @Sochi-Kaima Hospital
2, Ọmụma Road, Mgbidi, Oru West LGA, Imo State.
TEL: 09025345816
Kazie Uko
Chief Press Secretary to the Governor
Abia State
August 9, 2023
Alex C. Otti