WE SHALL NOT GIVE AN INCH .
BEING A SPEECH PRESENTED BY THE GOVERNOR OF ABIA STATE ON THE OCCASION OF THE LAUNCH OF "OPERATION CRUSH" IN UMUAHIA ON TUESDAY AUGUST 8, 2023.
Protocols.
It is with a great sense of duty and service to our great fatherland that I welcome you to the formal launch of this special security operation codenamed "Operation Crush."
Operation Crush is our strong and coordinated response to the lingering challenge of insecurity in parts of the state which has made life nightmarish for many.
Recall that on May 29 this year after I took the oath of office as the governor of our dear state, I made it clear that there shall zero tolerance for any form of criminality in any part of Abia.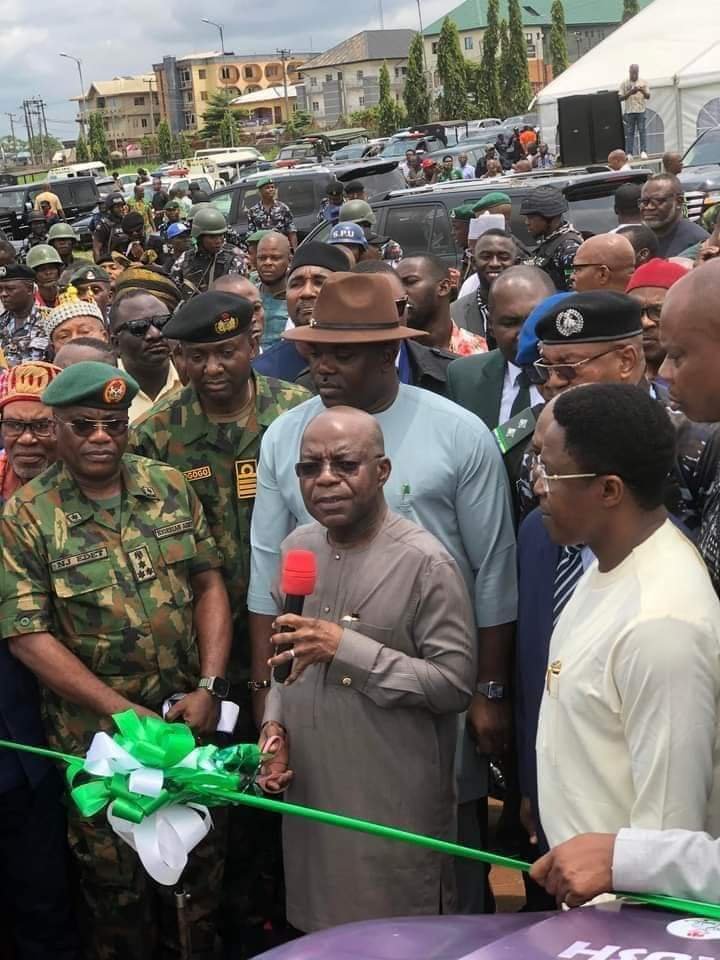 Today's event offers a practical demonstration of our unflinching commitment to fulfilling that promise. Huge resources have been committed to the launch of this operation because we appreciate that security is the foundation of enduring prosperity.
Operation Crush is a joint task force with membership drawn from various security formations including operatives of the Nigerian Police Force, the Nigerian Army, the the Nigerian Navy, the Directorate of State Security and Nigerian Security and Civil Defence Corps.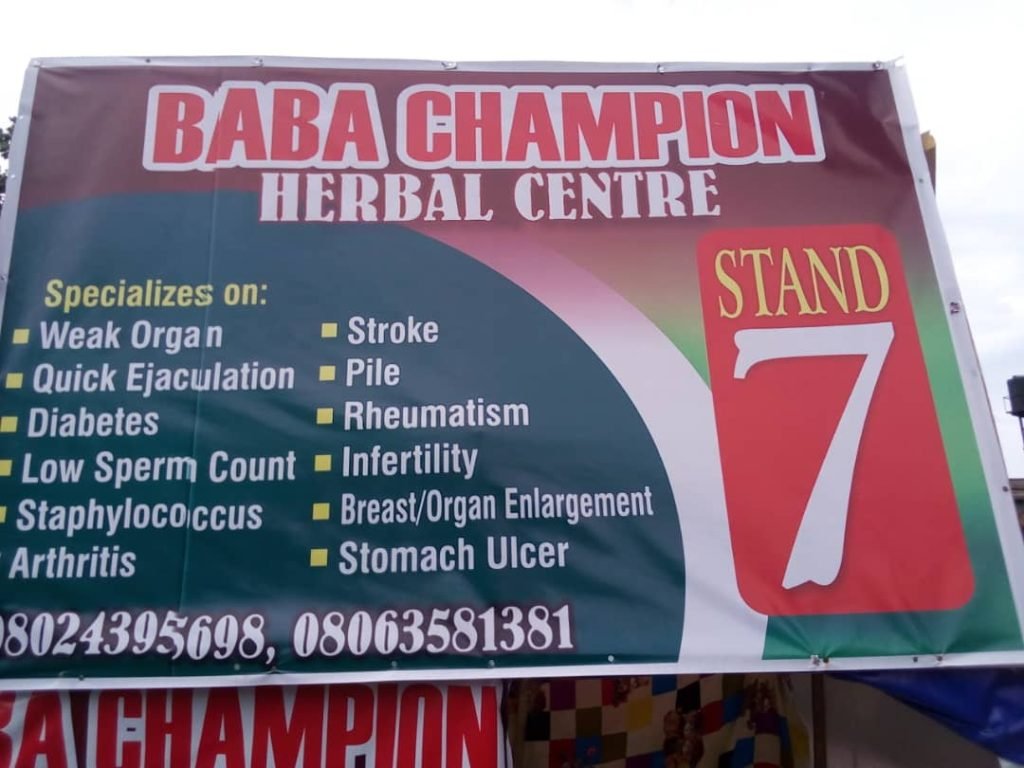 This special operation is technically set up to swiftly identify, analyse and respond to security threats from and within any part of the state. As the codename indicates, the goal is to counter with necessary force, any incidence of kidnapping, armed robbery and other forms of violent crimes anywhere in the state.
Special attention shall be paid to the flashpoints around communities within Umunneochi and Isuikwuato LGAs as well as Umuahia, Aba and Ohafia with a firm determination to identifying and clearing all criminal hideouts using the superiority of our force and the operational expertise of the security personnel on this team.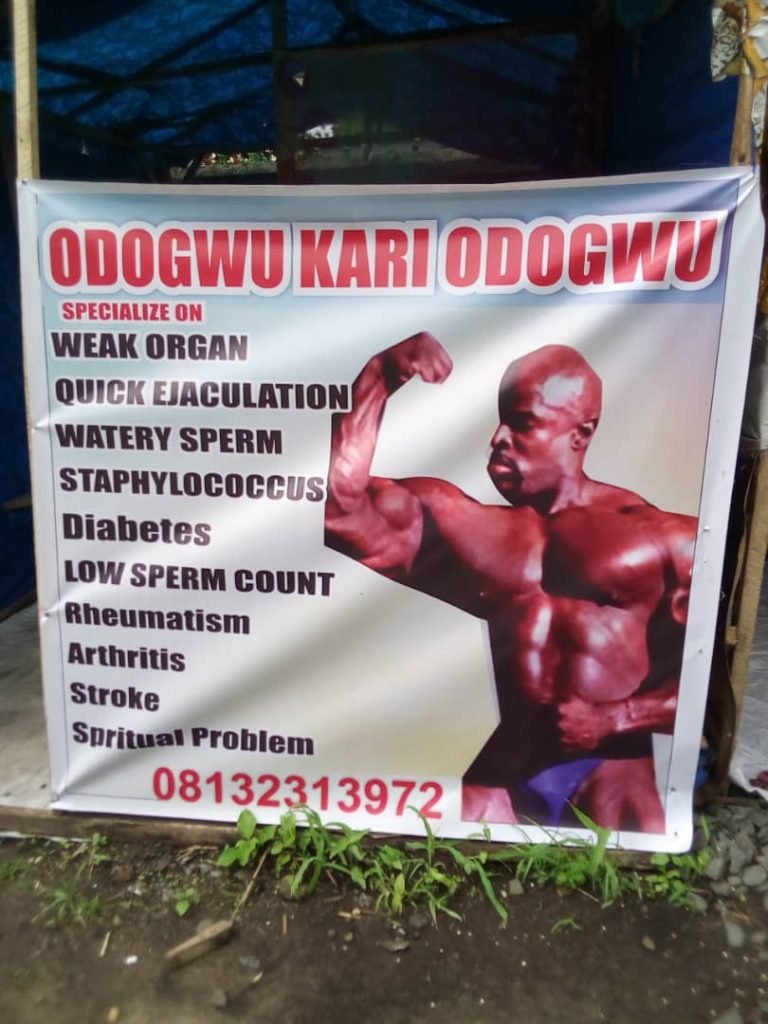 As you are aware, kidnappers and armed robbers have made economic and social activities almost impossible for thousands in those communities, restricted the movement of honest men and women, driven farmers out of their farmlands and several families away from their homes.
Fearing neither God nor man, these daredevil criminals in June last year kidnapped the revered former Prelate of the Methodist Church of Nigeria, His Eminence, Dr. Samuel Chukwuemeka Kanu Uche; his Chaplain, Very Rev. Abidemi Jeremiah Shittu and the Bishop of Owerri, Rt. Rev. Dennis Mark. These respected men of God were kidnapped in broad day light and reportedly paid huge amount in ransom to regain their freedom.
Several other individuals including students, traders, civil servants and other innocent Nigerians returning to their homes, going for their private businesses or just visiting the state for social or economic functions have fallen victims to these mindless criminals along the Lokpa-Leru-Lomara-Nneato-Isuochi axis.
Things are as terrible along Uturu-Isuikwuato road with many aptly characterising the area as a "war zone" following terrible encounters several travellers including students and staff of Abia State University Uturu have suffered along that route.
Many lives have been lost while serious economic activities have been shut down in these communities. In some places, you dare not step out of your home at certain times of the day and being on the road at night could be suicidal.
These tragedies for me are personal; on Tuesday, July 25, my commissioner for trade, commerce and investments, Dr. Chimezie Ukaegbu was attacked in Aba by criminals who shot and killed two policemen attached to him while others sustained bullet wounds.
I considered the attack on a very senior appointee of my administration a direct assault on the powers of the state; very much as I regard all such acts of aggression on innocent citizens and visitors to the state as a message from those who want to test our resolve.
Although these senseless attacks have been more frequent in the places I just highlighted, I am equally aware that in several other communities, criminals have set up camps in forests and surrounding bushes from where they emerge every now and again to spread panic amongst the population.
Today we say never again. We shall no longer share one inch of our territory with criminals and their sponsors. From this day, announce to those who delight in bringing pains to families and communities that no part of the state shall be safe for them again.
They can only accept one of two options; to leave the state in a hurry or be crushed by the series of mechanisms we have put in place to track and decisively speak to them in the one language they can understand: the language of superior force.
The security operatives driving this exercise have my strict instructions to be brave and ruthless to the criminals; we shall neither negotiate nor concede anything to anyone threatening the peace and security of innocent citizens.
To be clear, while the security agents have been directed to be hard and unforgiving on the criminals, doing whatever is necessary to restore law and order, especially in the already identified flashpoints, they have also been reminded to guard against any form of exuberances that could result in the harassment of innocent citizens.
The officials in charge of the operations in various zones shall be held responsible for any form of harassment and abuses reported against their men. Your charge simple: dislodge criminals from their hideouts and make the state secure for law abiding citizens.
At the heart of this exercise is intelligence gathering and this is where I expect ordinary citizens and community leaders to play very active roles. Not much shall be achieved if the people fail to volunteer useful tips on the locations and hideouts of criminals in their communities.
I must also emphasise that Operation Crush shall not just go after gun wielding criminals; the operatives shall be as hard on informants and those who provide shelter for the gangs and their arms.
The full force of the law shall be applied in dealing with landlords, traditional rulers, leaders of the various markets and heads of different settler communities who harbour or provide any form of assistance to individuals who threaten the security of the state.
I am not ignorant of the fact that the economy is very tough for many. We acknowledge these biting difficulties but I must warn that crime offers no true rewards; only regrets and shame.
As a government, we are working hard to create legitimate opportunities that would offer jobs to millions of our young people that are unemployed. That is why it becomes necessary that we should secure the sate as first step towards creating the enabling environment for investments and industries to be attracted to our state.
You may wish to recall that job creation through expansion of the enterprise space; incentivizing agriculture, establishment of skills acquisition institutions and the magnification of technological leverages are at the heart of our agenda.
As a young man or woman in Abia today, you have every reason to be optimistic. We have no doubt that you are following all our initiatives to rebuild our state and make it an investment destination in the country.
We are in a hurry to actualise the promises that brought us to power and I can assure you; the progress you are presently witnessing in the areas of road rehabilitation and reconstruction in parts of Aba and Umuahia, the restoration of our health institutions, improvements in the sanitary conditions of our cities and the regularisation of salary payments are just small measures of what we have in the bag for the people.
Beyond the launch of this exercise, we shall continue to strengthen and support our security establishments at the various levels to make their work smooth. Our goal is to ultimately work with all critical stakeholders to evolve a more proactive system where crimes are averted through the consistent gathering of actionable intelligence.
We are continuing our collaborations with the federal government to make sure that the welfare of the security operatives in the state are adequately catered for. It is the least we can do for these great men and women who put their lives on the line to keep us safe.
We are here for you. We are here for all who mean well for the state including investors, tourists, families wishing to relocate and young men and women looking to find their path in life.
Thank you for listening, and may God bless you.
Dr. Alex C. Otti,
Executive Governor, Abia State
08-08-2023.